* EEK-O-FABULOUS *
Goods to Green your Halloween
Celebrating a
green Halloween
doesn't have to cost a dime. You don't have to live in a major city, know Leonardo DiCaprio or have a post-graduate degree.
Here are a few of our Halloween favorites: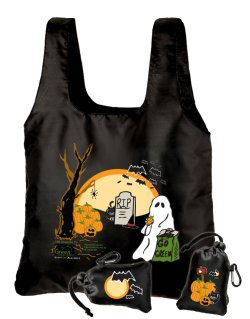 The goods: Green Halloween ChicoBag Trick-or-Treat Bag
The dish: A reusable (AKA not disposable) trick-or-treat bag. Built to last (can hold up to 25 pounds), this bag may become your child's trick-or-treat tradition. Each year, artwork is inspired by a child (who won the previous year's art competition). 10% of the bag's sales support our Green Halloween initiative.
To buy
:
ChicoBag.com
or a retailer near you (and kids,
enter the 2010 contest HERE
)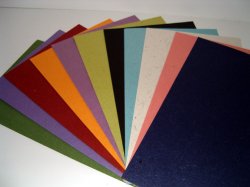 The goods: Artisan paper for invitations and crafts made from elephant dung
The dish: Sound gross? Suspend everything you thought you knew about pooh. In this case, elephant dung makes gorgeous paper. That's good for the planet, because it means less trees are used to make paper products. It's good for the elephants because instead of them being viewed as a nuisance to farmers, they can be seen as having economic value.
Dr. Karl Wald, owner of Mr. Ellie Pooh, has worked tirelessly to save Sri Lankan Elephants and you can help, too by swapping paper for pooh. For Halloween, try orange
Mr. Ellie Pooh card stock
invitations or elephant-themed door prizes. So in addition to "BOO" - think "POOH" to help save these majestic animals!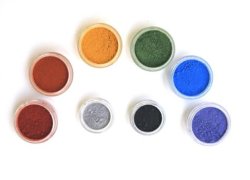 The goods: Safe Halloween face paints
The dish
:
The Campaign for Safe Costmetics
found lead, a powerful neurotoxin, in 10 of 10 face paints they tested. And this was just the tip of the iceberg. Heavy metals and other known carcinogens were in the mix, too. And labels that read "non-toxic", "FDA compliant" or "Hypoallergenic" may not mean a thing.
You can make your own face paints
from items you likely already own (it's fun & you can save $, too!) or, check out the brands, below. We're tried them all and they're fabulous.
Bonus
:
Win $25 to shop on EcoMom.com!
From now through Oct. 17th - parents can
"trick-or-treat"
& win one of three $25 gift certificates.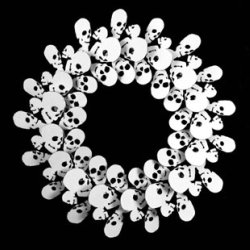 The goods: Costumes made from safe, natural materials. Organic treats. Black-cat flashlights that are kid-powered. Halloween Fairy gifts galore. Spooky dECOr.
The dish
:
The Green Halloween® "marketplace"
is a link-through site. We are not paid for the clicks, we just love supporting companies that have a passion for healthy, sustainable fun!