Wacqui Jacqui's Blog
What wonders!
What an amazing difference!
I have had my blog for over 2 years now and in the beginning I maintained it 100% myself with no HTML background.
I found someone to revamp my blog over a year ago, and as good as I felt the site was at the time, I grew quickly tired of the design.
More recently, though, I found
Wacky Jacqui's Designs
.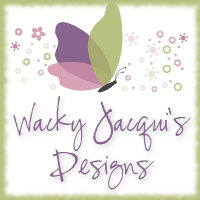 Jacqui was extremely easy to work with - she worked quick and efficiently - and now look how amazing my blog looks! Much cleaner - Easier to the eye - and much more professional in appearance.
Make sure to go and visit Jacqui on Facebook and let her know what you think of the new Going Green with Noah design!
Here are her links - Please share the love and follow her!
Facebook
Twitter
Main Page
Kudos Jacqui on an AMAZING job!!!!